New Additions
We are excited to announce these recent additions to the Archive.
Sarah Crewe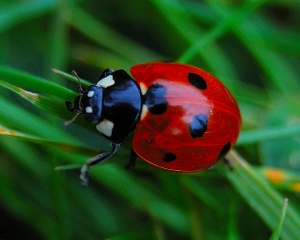 Sarah Crewe is from the Port of Liverpool. Her work is primarily concerned with feminism, women's history and working class psychogeography. Her chapbooks include flick invicta from Oystercatcher and Signs Of The Sistership with Sophie Mayer from KFS. She is one third of Stinky Bear Press and her work has been featured in The Wolf, Shearsman, Tears In The Fence and Litter magazines. She also co-edited Catechism: Poems For Pussy Riot and Binders Full of Women.
Added 25 September 2013
Tom Jenks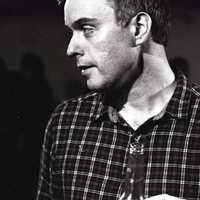 Tom Jenks has published three collections with if p then q: A Priori (2008), * (2010) and Items (2013), a 1000 fragment verbivocovisual sequence. Streak artefacts, a 100 poem sequence with accompanying visuals, was published by Dept. Press in 2013. He has produced and performed a number of collaborations with Chris McCabe for SJ Fowler's Camarade project, including I Boris, a re-write of Alfred Jarry's Ubu Roi. Other publications include a p.o.w. broadside slugs/snails and An Anatomy of Melancholy, a conceptual Twitter re-construction of Robert Burton's 1621 text The Anatomy of Melancholy. He co-organises The Other Room reading series and website, administers the avant objects imprint zimZalla, and is a PhD student at Edge Hill University, where he is researching digital technology and innovative poetry.
Added 20 September 2013
Andrew Spragg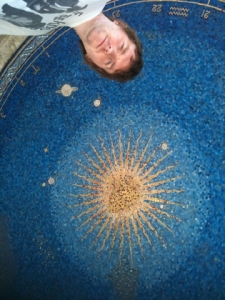 Andrew Spragg is a poet, performer and critic. He was born in London in 1984 and lives there currently. To Blart & Kid is due to be published by Like This Press in early 2013. He has had work appear in Hi Zero, Half Circle and on The Literateur. His writing was also included in Dear World & Everyone In It: New Poetry in the UK (Bloodaxe, 2013). He edits Infinite Editions, a blog that publishes free poetry postcards for download and distribution.
Added 5 February 2013
Lisa Robertson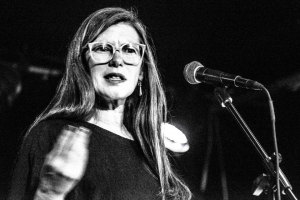 Lisa Robertson is a Canadian poet and essayist from Vancouver, who now lives in the Vienne region of France. She studied at Simon Fraser University in the 1980s, and left before finishing a degree in order to become an independent bookseller. While running her shop, Proprioception Books, she became involved in the literary and art communities in the city, as a collective member at Kootenay School of Writing, a non-profit writer-run centre, where she also taught for 10 years, as well as serving as a board member at Artspeak Gallery, whose mandate has been to exhibit contemporary artists working at the intersection of language and image. In the late 90's, after the publication of her first two books, she began to travel and live abroad for short periods as a writer-in residence, and visiting poet, first at University of Cambridge as the Judith E. Wilson Fellow, then at University of San Diego, American University of Paris, Naropa University, University of  California Berkeley, California College of the Arts, Simon Fraser University, and in Spring 2014, Princeton University. She works as writing tutor at Piet Zwart Institute in Rotterdam, in the Master of Fine Arts Programme, and as a freelance writer in the visual arts.
Added 6 December 2012
Joe Luna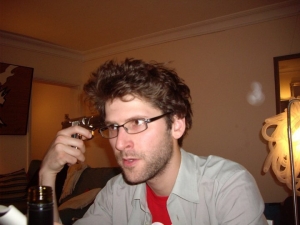 Joe Luna lives in Brighton, where he runs the Hi Zero reading series and edits Hi Zero magazine.
Crater Press published the letterpress fold Google Song in November 2011; his poems have appeared in, amongst others, Poems, Written Between October and December 2010 (Grasp Press), The Claudius App. (online), Better than Language: An Anthology of New Modernist Poetries (Ganzfeld Press), FRIENDS (Critical Documents), Sous les Paves, The Cambridge Literary Review, Damn the Cæsars, Lana Turner and The Death and Life of Great American Cities. A booklet, LVRSLVRSLVRSLVRS, was privately distributed in 2010; the .pdf epic FAILCORE is still public. ASTROTURF came out in 2013; other books followed suit.
His blog is All Over the Grid.
Added 23 November 2012
Verity Spott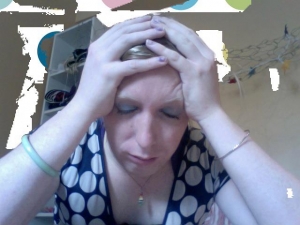 "Verity Spott is amongst company Ashleigh ffrench, Victor Krabb, Kate Emerson etc etc. Was born in the middle of England, lived there, moved to the south of England and stayed there. Runs Iodine Press, which has published/is publishing works by Oliver Tatum, Chris Buckley, Amy De'Ath, Ian Heames, Lisa Jayne, Sean Bonney, and more and more. Also co-runs (with Chris Buckley) the Horseplay event, which takes place on the last Thursday of the month and is a mixed medium performance space endeavoring to break the monotony of what could easily be a music and Performance Poetry "cabaret" by smashing into it hideous noise, free improv, gabber poetry and unfolk folk. Veich also runs occasional events: Dym, Dym X, PW4 and Kissing His Boyfriend's Eyelids. Voc ventures into music with Four Manatees, Binnsclagg, Olympus Sub, Benzo Fury, Xenoglossic Hypostases Hawk Hissed Roar, all of which can be searched for on the Internet and heard / watched. Books include Effort to No, Dear Nothing and No One In It (with Jonny Liron), Illuminate This! and the forthcoming Balconette. Poems, texts and pictures have been tastelessly pasted into publications including Materials, Hi Zero, The Claudius App, Litmus, Romulan Soup Woman, Sussex Guild of Poetry, Splinter, UnAmerican Activities, No1 Fake and Supernormal. Vision is reachable at verityspott@gmail.com. There is a blog here: http://twotornhalves.blogspot.co.uk/ There is music here: https://soundcloud.com/verityspott
Imminentise the Escha-what?"
Added 23 November 2012
Samantha Walton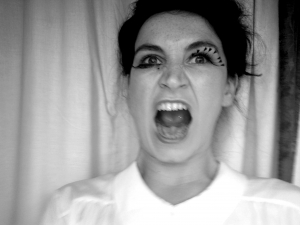 Samantha Walton was born within earshot of the M25 in the 1980s. She has lived in Edinburgh and London, studied literature and politics, and in 2012 completed a PhD on psychology, law and selfhood in inter-war women's writing. Samantha has been invited to read at festivals and reading series in the UK, Ireland and North America, including the Cambridge Reading Series (2010), London Cross Genre Festival (2010), SoundEye, Cork (2011), Surrey Poetry Festival (2012) and the Alloa Poetry Jamboree (2012). In 2011 she co-organised an experimental poetry conference and festival - ConVersify - at the University of Edinburgh and the Scottish Poetry Library.
Added 23 November 2012
J. H. Prynne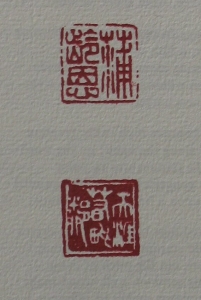 J. H. Prynne was born in 1936.  Until his retirement in 2005-6 he was Director of Studies and Librarian of Gonville and Caius College, Cambridge. 
Added 5 July 2010