Authors
A-E | F-J | K-M | N-R | S-Z | Complete List
« Prev Author (Andrea Brady) | Next Author (Andrew Brewerton) »
Peter Brennan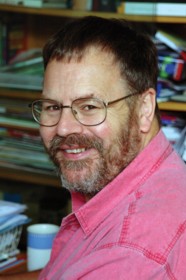 Biography
Peter Brennan was for many years Head of English at The Latymer School, North London. He now runs courses exploring the practical spiritual significance of the works of major poets, and has established Perdika Press in association with Mario Petrucci and Nick Potamitis.
Recordings
Stamford Hill, North London
This recording was made on 11 January 2007, at a house in Stamford Hill, north London. If you can, please listen to the whole Torch of Venus in sequence, as it is a narrative, and its effect is -- I hope -- cumulative.
Bibliography
Sample Text
Torch of Venus 1:

Birdsong
scours the morning

crouches in branches

peers through dreams.

Leaves are splattered
ink against
the creamy blue, neutral

wash of sunrise.

 

You
elsewhere, sated, tousled,
celluloid dreaming
flickering lids. Arms
stretching, re
compose.

I
elsewhere, awake
between walls. Hearing
life's details,
wary daylight's
subterfuge.
A-E | F-J | K-M | N-R | S-Z | Complete List
« Prev Author (Andrea Brady) | Next Author (Andrew Brewerton) »