Authors
A-E | F-J | K-M | N-R | S-Z | Complete List
« Prev Author (Sean Bonney) | Next Author (Siddhartha Bose) »
Ben Borek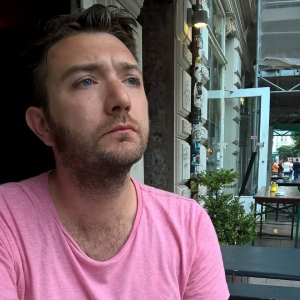 Biography
Ben Borek: born Camberwell, South London in 1980. Lives in Warsaw.
The poems recorded here are often, more or less directly, exercises in sampling.
Recordings
Bibliography
Anthologies
Dear World and Everyone in it! (Bloodaxe)
London, a History in Verse (Harvard University Press)
City State (Penned in the Margins)
Verse novels
Sample Text
Midweek on the playing fields
I didn't wanna bust didn't wanna play the game
I met my love by the gasworks wall
And they call it puppy love
I got my liver
Stolen from Africa
He let me take him in my arms
All the way to Reno
To the black to the white the red and
A very big house in the country
I went to the doctor and guess what he told me?
Freude freude!
There's too much confusion
Beatus vir qui timet dominum.
A-E | F-J | K-M | N-R | S-Z | Complete List
« Prev Author (Sean Bonney) | Next Author (Siddhartha Bose) »