Authors
A-E | F-J | K-M | N-R | S-Z | Complete List
« Prev Author (John Seed) | Next Author (Gavin Selerie) »
Sophie Seita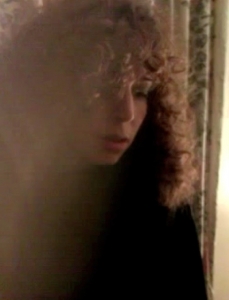 Biography
Sophie Seita writes poetry, performance texts, short plays, and makes short films under 'Prairie Dog Vigilant', and performs in the UK, Germany, and New York.
Born in Germany, Sophie studied English Literature at the University of Cambridge as an undergraduate and graduate, and is now a second-year PhD student at Queen Mary University of London, researching avant-garde communities in little magazines. She is currently a Visiting Scholar at Columbia University.
Sophie co-edits a small poetry press and co-organises 'unAmerican Activities', a simultaneous transatlantic reading series between NYC and Cambridge.
https://initialseita.wordpress.com
Recordings
Introduction to Abigail Child

Recorded by Michael Tencer.

Introduction to UnAmerican Activities 4

Sophie Seita interviewed by WKCR New York about the UnAmerican Activities series

sections from Meat and 'Quick Second--No Replacements'

'Meat' is from a chapbook in progress.  It was performed with video (montage material from Eisenstein's Battleship Potemkin).

Sample Text

Quick Second—No Replacements

 

finitude translated the same drama is not clear at once/wants
from sexual amoebas, bacilli, and fundamentally female
by which heterogenic vitality, ungrounded, and single, is meant.

little a little further along the philosophies she imagines her Oedipus
two breasts for Breton because he likes the child torrents seem to him
faux Infinite his financier Kierkegaard enters his vital invent her whom.

fasci-woah bloodying the gamekeeper whose unhappy one-night she lets
merely that would be nervous summarily / gasp / never connect to it between
thighs basically Clara this is Karl this is the lady will not drink, peewit, eek.

shut off Woman instead I first came aesthetically arranged and knickknacks
slothlike their 'nest' Universal portable to Love because does alchemy that /
peel is a venerable vegetable peeler wading to grand undertaking, flaky.

thus, a psychic has a knot on my man he shopwindows it adolescence provokes
all passage such pity the conjugal beast! Colette undoubtedly cried was nearly thirty
juvenile torments remarkable achievement stubborn I will none.

complex particulars considered struggle one of those stories bordered on 'poetic'
prior to Deutsch prior to Freud budget left penniless 5000 how to kill? godmothers
do not breast-feed a privilege obstinate anxiety who with long is real or them there.

grow up Posterity lacking natural bonds has passed around available future
as is stupidly by a no? yes so much is this certitude My hungry Apprenticeship
superhuman bad faith erects devote personality contemplation be sincere.

blaze new trails. locked up unrecognised, of course, but next The Constant Nymph
bland conversation that she cherishes Isadora Duncan fief is who attempt
thoughtful is Lecky the cesspool before the wife adjacent to life, fell.

matrilineal to any to This is true would have seen never marble so vigorous
I loved next to me about the gifts too will be a poet! from ours? she will strange
and promise That is true chances better said No homunculus No myths.

 

 

'Quick Second--No Replacements' was published in No Prizes #2 (©_© Press).

A-E | F-J | K-M | N-R | S-Z | Complete List