Authors
A-E | F-J | K-M | N-R | S-Z | Complete List
« Prev Author (Adam Lowe) | Next Author (Ed Luker) »
Tom Lowenstein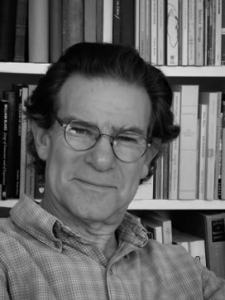 Biography
Tom Lowenstein was born near London in 1941. After completing his education at Cambridge University, he taught for six years in English secondary schools. he has also taught English and creative writing at Northwestern University, worke for the Alaska State Museum and spent a year, in the mid-1970s, in an Alaskan Eskimo village, recording and translating its legends and histories. This work was later to bear fruit in a number of publications: Eskimo poems from Canada and Greenland; The Things That Were Said of Them: Shaman Stories and Oral Histories of the Tikigaq People (University of California Press, 1992); Ancient Land: Sacred Whale (Bloomsbury, 1993; Harvill, 2000). He has also written on Buddhism.
Tom Lowenstein's own poetry has been collected in The Death of Mrs Owl (Anvil, 1977), Filibustering in Samsara (Many Press, 1987) and in the Ancient Land: Sacred Whale volume. His Shearsman New & Selected includes recent work which had yet to see complete publication in book form. 2009 saw his new collection Conversation with Murasaki also published by Shearsman.
Recordings
Stamford Hill, North London, 2007
This recording was made on 2 March 2007 at a house in Stamford Hill, north London.
A-E | F-J | K-M | N-R | S-Z | Complete List