Authors
A-E | F-J | K-M | N-R | S-Z | Complete List
« Prev Author (Christina Chalmers) | Next Author (cris cheek) »
David Chaloner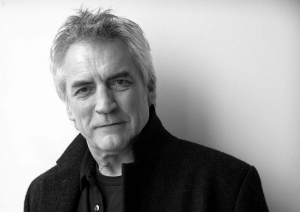 Biography
David Chaloner was born in 1944 in Mottram St Andrew in Cheshire. He attended Broken Cross community school in Macclesfield, left at 15, and had a successful career as a designer beginning in 1960. He ran his own design business and was a British Council design ambassador. His early poetry appeared in anthologies and magazines including The English Intelligencer and the anthology Children of Albion. His later work was published by leading independent presses in England and America, including Andrew Crozier's Ferry Press and Rosmarie and Keith Waldrop's Burning Deck. A substantial selection was included in A Various Art (Carcanet, 1987) and Vanishing Points (Salt, 2004). He edited and published One, a magazine of new writing (1971–81). His Collected Poems was published in 2005 and there is a published interview with Andrew Duncan in Don't Start Me Talking. He died in May 2010.
Recordings
Stamford Hill, North London, 2007
This recording was made on 29 January 2007, at a house in Stamford Hill, north London.
A-E | F-J | K-M | N-R | S-Z | Complete List
« Prev Author (Christina Chalmers) | Next Author (cris cheek) »