Authors
A-E | F-J | K-M | N-R | S-Z | Complete List
« Prev Author (Tom Leonard) | Next Author (Jow Lindsay) »
Ira Lightman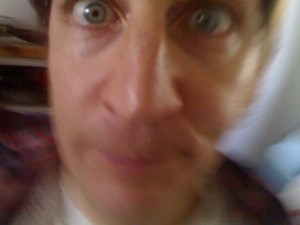 Biography
Poet publishing pamphlets with experimental presses for fifteen years. See Bibliography at BEPC. Moved to the North-East in 2000, and have become involved in art and public art.
Recordings
Stamford Hill, North London, 2006
This recording was made on 28 November 2006, at a house in Stamford Hill, north London. Two voice readings, with Andrea Brady, of some of my double column poems at Ubuweb.
A-E | F-J | K-M | N-R | S-Z | Complete List