Authors
A-E | F-J | K-M | N-R | S-Z | Complete List
« Prev Author (Allen Fisher) | Next Author (Tim Fletcher) »
Roy Fisher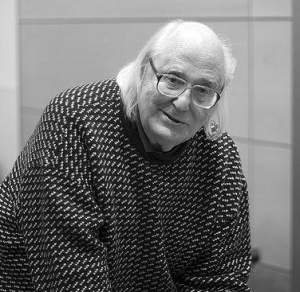 Biography
Born Handsworth, Birmingham 1930. Teacher in various schools, colleges and universities, 1953-1982. Musician, performing regularly, 1946-1995. Four Ways, Earl Sterndale, Buxton, Derbyshire SK17 0EP.
Recordings
Four Ways, 2005.
This reading was recorded at Four Ways on 3 September 2005.
Bibliography
THE LONG AND THE SHORT OF IT: Poems 1955-2005 (Bloodaxe Books, 2005)
A full bibliography 1951-2000 by Derek Slade appears in John Kerrigan and Peter Robinson, eds., THE THING ABOUT ROY FISHER, Critical Studies (Liverpool University Press, 2000), pp 313-366.
A-E | F-J | K-M | N-R | S-Z | Complete List