Authors
A-E | F-J | K-M | N-R | S-Z | Complete List
« Prev Author (Matt ffytche) | Next Author (Peter Finch) »
Kai Fierle-Hedrick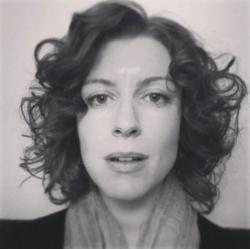 Biography
Born Toronto, Canada. A mixed-media writer whose research interests circle around collaborative, community-engaged practices. Kai holds an MPhil in Architecture and the Moving Image from Cambridge University [UK] -- and has worked as a Project-Assistant for the interdisciplinary consultancy General Public Agency, spent two years developing and facilitating cross-disciplinary writing workshops for the East-Side Educational Trust, and from 2006 to 2007 also taught as a visiting lecturer at Royal Holloway, University of London. She now currently lives and works in New York City as Director of Programs & Community Partnerships at the non-profit Free Arts NYC, and notes about her on-going projects can be found at www.orium.org.
Past projects include Spelling ( ) Bound (Ellectrique Press), an artist book created with poets Cara Benson and Kathrin Schaeppi; the text installation Exercises (AC Institute / Department of Micropoetics; New York, NY); andThe Accrual of Difference, a musical collaboration with composer Joseph Di Ponio.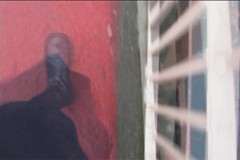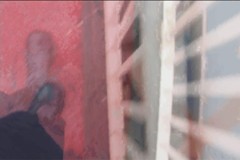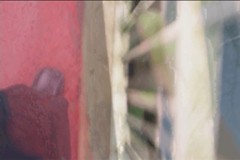 Recordings
Contemporary Experimental Women's Poetry Festival, 2006
The following recording was made at the Contemporary Experimental Women's Poetry festival, held 6-8 October 2006 in Cambridge, UK and organised by Emily Critchley with help from Catherine Brown.
Bibliography
PUBLICATIONS — POETRY
Journal Publications (2000-2011): The Antigonish Review, Room of One's Own, Montage, Montage 2001 Poetry Supplement, The Fiddlehead, Prairie Fire, The Journal of Miscellaneous Reviews, One, Compositions 1, Scrivener, Echolocation, Pages, Skald, HOW2, Openned, Pilot, Signals, Dandelion — plus translations of poems (from the chapbook Motion Study) in the Serbian journal Treci Trg.
Selections from Transference in the international multimedia web portal Supernova, including a recording in the site's Audio/Visual Archive (2010).

www.supernovapoetry.net
Selections from Transference in the multilingual anthology 11 9 Web Streaming Poetry. Ed. Tzveta Sofronieva (Belgrade: Supernova Editions, 2010).
WEE 3: I, First by Cara Benson; wee-i by Kathrin Schaeppi; iGoogle by Kai Fierle-Hedrick (Basel: Ellectrique Press, 2009 / Zurich: Dusie, 2009).

www.ellectriquepress.com

/

www.dusie.org
Personages; chapbook published as part of 3rd Dusie Kollectiv (Zurich: Dusie 2008).
Spell/ing ( ) Bound; chapbook written collaboratively with poets Kathrin Schaeppi & Cara Benson (Basel: Ellectrique Press, 2008).
Pantoume; hypertext essay, with illustrations by poet/artist Marianne Morris, published with an interview conducted by Sophie Robinson (London: How2, 2007).

www.how2journal.com
String Theories (London: Bad Press, 2005).
Meditations On The Artist As Eve, Meditations On The Artist As Desire, Meditations On The Artist As The Artist; 3 poems published in the catalogue for the exhibition Compositions 1 (Montreal: Echophilia Collective / Lotus Eaters Gallery, 2001).
PUBLICATIONS — INTERVIEWS/REVIEWS
Review of Fig by Caroline Bergvall (Chicago Review, Spring 2007).
Lifted: in interview with Lisa Robertson (Chicago Review, Spring 2006).
PUBLICATIONS — OTHER
The Publishing Game; CD-ROM documenting a set of Year 12/13 students from City of London Academy as they produced their own magazine "for youth, by youth" (London: Arts Council England / East-Side Educational Trust, 2007).
Stories Everywhere! CD-ROM documenting the Stories Everywhere! site-specific writing project in Hermitage Primary School (London: Creative Partnerships / East-Side Educational Trust, 2006).
EXHIBITIONS/PERFORMANCES
Accrual; composition for voice and flute, written with composer Joseph Di Ponio, premiered by James Brown and Jennifer Rhyne (Tacoma, WA: Lagerquist Concert Hall, 15 March 2011).
Exchange Values, an on-site/off-site residency; collaboration with Canadian poet Rachel Zolf exploring a variety of ekphrastic, dialogic, and technological exchanges (New York, NY: Department of Micropoetics / AC Institute, Sept/Oct 2010).

www.artcurrents.org

/

www.verysmallkitchen.com
Chapbooks Spelling ( ) Bound & iGoogle in the exhibition Handmade/Homemade (Westchester, NY: Pace University, March 2010)

handhomemade.wordpress.com
Untitled Exhibition; drawings by artist Donna Fierle made using the text of my chapbook String Theories (Buffalo, NY: Buffalo Big Print Gallery, April 2008).

www.buffalobigprint.com
Untitled Performance; read poems for a web-linked performance between London, Prague, Berlin and Belgrade that included live music and video projections (Belgrade, Serbia: O3ONE gallery, May 2006).

www.o3.co.yu
Six short pieces for piano after 'String Theories' by Kai Fierle-Hedrick; collaboration with composer Panayiotis Demopoulos, premiered by concert pianist Sara Nicolls (York, UK: York University, 20 May 2005).
A portrait of the site as time; installation/essay designed for 3 data projectors & 6 speakers [Cambridge, UK: Cambridge University Department of Architecture, July 2004].
Compositions 1; installation produced in collaboration with the Echophilia collective [Montreal, Canada: Lotus Eaters / Arte Vista galleries, Dec 2001 / Jan 2002].
Sample Text
See Still 7 and Still 21 from Motion Study.
Postscript, Cafe Ouky Douky

Manipulation in particular seems to play a significant role as a strategy of dealing with the world and assumed reality. [...] Manipulations and deceptions become guidelines in a pursuit of communication and a proper place -- but first of all -- they are instruments to investigate never-too-near-approached phenomenon of truth.
* Adam Budnek, for the 2005 International Biennale of Contemporary Art in Prague

 

the contemporary interior here short-circuits
alienation | sums Prague as this woman or
that woman browsing packaged hours | i.e., tram times
to plot arrivals | how this man quotes tourism
as asymmetric opportunity | their lives in ochre
chapped by the same, pale city | or costume
change | a time of day, say 6pm, undressing
its turnover with the command to ponder
regularlity | substance some moving thing
or metronome | their conversation, rhythm poaching
the page | like other countries, interrupting
as spectacle made norm by the universal
of cafe culture | junctured, caffeinated, common
grounds, the rhythm of human digits drilling
and dwelling | swigging, twiddling their high-
strung ways as a taut boredom | the preferred
mantra an elastic gainsaying i.e., how she overhears
'I was just traipsin' streets when...' and waxes
meaningful | falls prey to another sham
mayhem as stained glass lamps bearing fruit
indeed might break| her foreign prerogative
to evade even cross-cultural ruts by any
means | the vital act to fictionalise the local
as events | let loose the abstract, fatten
narrative, exaggerate, befuddle, fuck up
the line | we love this, she and I, for its schizophrenic
stealth | we, double-time, risk ethics through
meddling | spurn talk as ornament and aim
for the blunt and dusted buildings, their striations
and back-lighting | by proxy mark observation as a misfit
stalker | interlopers as postcards by Durex quoting
condoms as flying saucers| the clatter of wind-chimes
of panes of glass | reflective | proving our patronage
or my tiger of a t-shirt and foreign cheek bones
bunk presence as witness | a sigh of bloody
eureka and scribbling nicks the place
A-E | F-J | K-M | N-R | S-Z | Complete List