Authors
A-E | F-J | K-M | N-R | S-Z | Complete List
« Prev Author (Laurel Uziell) | Next Author (Karlien Vandenbeukel) »
Rosa van Hensbergen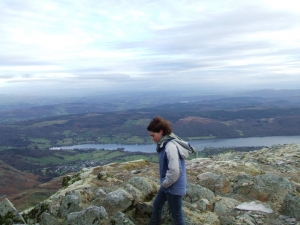 Biography
Rosa van Hensbergen currently has two published chapbooks: Inebriate Debris (Punch Press, 2012) and Some New Growth (Critical Documents, 2013), as well as a forthcoming prose work: Lights Out to Love in HD (Materials). She coedits The Paper Nautilus Magazine with Laura Kilbride, and runs Tipped Press. Rosa researches and practices the Japanese dance form Butoh and makes collaborative works with dancers and musicians.
Recordings
Recorded at QMUL 2014
Recorded in the recording studio at Queen Mary University of London by Kester Richardson-Dawes on 29 June 2014.
A-E | F-J | K-M | N-R | S-Z | Complete List
« Prev Author (Laurel Uziell) | Next Author (Karlien Vandenbeukel) »