Authors
A-E | F-J | K-M | N-R | S-Z | Complete List
« Prev Author (Sarah Riggs) | Next Author (Peter Riley) »
Denise Riley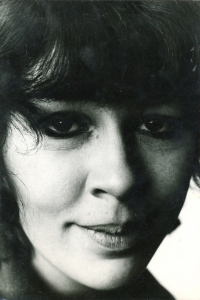 Biography
Denise Riley was born in Carlisle in 1948 and lives in London.
She has written War in the Nursery: Theories of the Child and Mother [Virago 1983], 'Am I That Name?' Feminism and the Category of 'Women' in History [Palgrave MacMillan 1988], The Words of Selves: Identification, Solidarity, Irony ( Stanford University Press 2000), The Force of Language (with Jean-Jacques Lecercle; Palgrave Macmillan 2004), Impersonal Passion: Language as Affect (Duke University Press 2005) and Time Lived, Without Its Flow [Capsule Editions 2012]. Her poetry collections include Marxism for Infants (Street Editions 1977), Dry Air (Virago 1985), Mop Mop Georgette (Reality Street 1993), Penguin Modern Poets series 2, vol 10 (with Douglas Oliver and Iain Sinclair; 1996), Selected Poems (Reality Street 2000), Say Something Back (Picador 2016) and Penguin Modern Poets series 3, vol 6 [with Maggie Nelson and Claudia Rankine; 2017]
Notes
Recordings
Sample Text
Clemency
Sweet goose, fat on spring's
fine ideals, hiss in a lime sauce –
clemency's glow is rueful, citrine-
veined, then always ends up being
about practical kindness – don't tut!
That's brilliantly green and airy
& will frogmarch some right round
under the blinking sun so look lively.
A-E | F-J | K-M | N-R | S-Z | Complete List