Authors
A-E | F-J | K-M | N-R | S-Z | Complete List
« Prev Author (Jon Clay) | Next Author (Bruno Cooke) »
Wayne Clements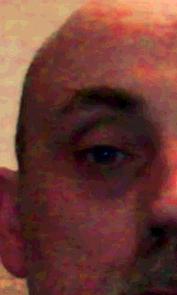 Biography
Wayne's poetry was first published in the 1990s. Soon after, he was included in Writers Forum's And magazine, edited by Bob Cobbing and Adrian Clarke. This began a long and continuing association with Writers Forum that has led to the publication of three collections of poetry and visual work. Other writings have been scattered episodically across small press magazines. Wayne's visual work, which maintains an unstable border with the textual, has also been widely exhibited internationally.
Recordings
British Library Sound Archive 2008
This recording was made by Mafruha Mohua on 17 June 2008 at the Sound Archive at the British Library.
Sample Text
Index of first lines #2

 

a man
a raven
a yellow hammer
adrift
at night

from many
from one
from that
gilded green and green
I am

I had
I know
I sit
I stopped
I walked
I was

let me, like smoke,
listen now

 

night now, o lady,
o spring,
oh mother

slow moves
snow fall

terrifying are
the apes
the bells
the cars
the celluloid
the month
the pig
the road
the shepherd
the stars
the sun
the toadstool
the winter
the village

there are these mountains
they huddle --
to live tonight
-- the treetops

turning aside.



A-E | F-J | K-M | N-R | S-Z | Complete List