Authors
A-E | F-J | K-M | N-R | S-Z | Complete List
« Prev Author (David Herd) | Next Author (Rob Holloway) »
Jeff Hilson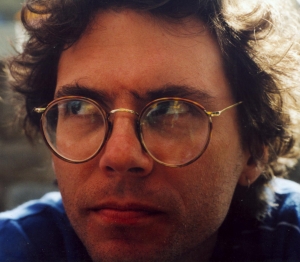 Biography
Jeff Hilson's publications include stretchers (2006, Reality Street), Bird bird (2009, Landfill) and In The Assarts (2010, Veer Books). He also edited The Reality Street Book of Sonnets (2008, Reality Street) which US poet Ron Silliman called 'alas…the finest collection of sonnets ever put together'. He is currently working on a long poem sequence called 'Organ Music' sections of which have appeared in Open Letter: A Canadian Journal of Writing and Theory, VLAK, Painted, spoken, Infinite Editions and as a very attractive broadside from Crater Press. A selection of his work appeared recently in a special British poets feature of the online magazine Jacket 2. He teaches Creative Writing at The University of Roehampton, London and runs the reading series Xing the Line.
Recordings
Crossing the Line, London, 2006
This reading was recorded by Tim Fletcher at Crossing the Line, London, in 2006.
from Bird bird (West House Books; Gargoyle Editions, 2005)
from stretchers (Reality Street Editions, 2006)
A-E | F-J | K-M | N-R | S-Z | Complete List