Archive of the Now
the source for British innovative poetry
The Archive of the Now is a digital collection of over 100 poets performing their own work. Based at Queen Mary University of London, it hosts many specially commissioned recordings unavailable anywhere else, all of which can be downloaded free of charge.
TODAY'S POET
James Byrne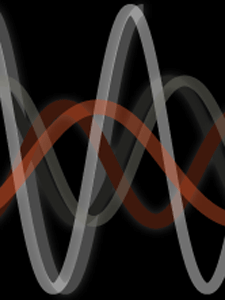 James Byrne is a British poet and Editor of The Wolf magazine. He was born in Buckinghamshire in 1977 and his first book of poems Passages of Time was published in 2002 and included some of his earliest poems. A second collection, Blood/Sugar, was published by Arc Publications in November 2009. He now lives in England again after two years in New York City, where he received a Stein scholarship and an MFA from New York University. He is the Poet in Residence at Clare Hall, University of Cambridge. In 2008, James won the Treci Trg poetry festival prize in Serbia. In 2009 his New and Selected Poems: The Vanishing House was published by Treci Trg (in a bilingual edition) in ...

Read more about James Byrne »
NEWS
1 May 2013: Sophie Mayer has been appointed poet in residence in the Archive of the Now for one year.
Sophie will provide twelve monthly responses to the Archive, lead projects to develop access to the site, and host four workshops at QMUL for key stage 3 and 4 students to explore the poetic uses of digital technology. These workshops will draw on their experience of media, migration, multilingualism, and how they affect their bodies and emotions.
"I'll be looking at the Archive of the Now in relation to its potential as an archive — what it's preserving and how, and what kind of research that makes possible — and as an unusual archive conceived as a snapshot of the "now," to consider what the poetry recorded by the Archive says about how we live now," she says. "As well as digital technologies, I'll be thinking about other inventive forms of communication in the Archive: poets' use of jargons, slangs and multiple languages reflecting changing conversations. Experimenting in ways of speaking and recording our experimental lives at a time of rapid social and material change, the poems that make up the ever-expanding Archive offer immediate and provocative ways of thinking about questions that concern us all."